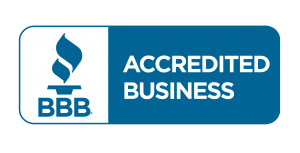 The Law Offices of Alexander M. Gurevich in Houston, Texas provides aggressive, high quality legal representation to accident injury victims. If you are hurt in an auto accident, motorcycle accident, truck accident or work related accident, we have the experience and resources to recover top compensation for your injury. 
You may be entitled to collect monetary damages for your past and future medical bills, time lost from work, physical impairment, pain and suffering, and more. Whether your injury is minor or catastrophic, you can depend upon Alexander Gurevich to fight for your rights, take on the insurance companies, and win you a settlement or trial verdict to compensate you for your injuries.
Get the Compensation You Deserve
Being involved an accident can be an extremely traumatic experience for the victim as well as their family. But the stressful experience does not end after the accident. Proving who was at fault for the accident on your own can often be extremely difficult. Plus, the insurance companies and their attorneys often try to make it seem that you have no case or that the compensation you deserve is minimal.
Even if you manage to do it all, you would probably not get the compensation you deserve. According to an article by Insurance Research Council, people who are represented by attorneys get 3.5 times higher compensation than those who settle on their own.
Accident Attorney
For these reasons, as soon as you are involved in an accident, contact the Law Offices of Alexander M. Gurevich PC. Avoid talking to the at-fault party's insurance company , especially if they tell you they want to settle. A settlement the insurance company offers, especially before you have had an opportunity to receive medical treatment for your injuries, is almost always a lot less than what you deserve.  Also, if you accept the settlement then find out that you need additional medical treatment, you will be responsible for the additional medical bills.
Once you contact us, we would study your case thoroughly and help you get the maximum compensation for your financial and health losses.
Why Choose Us?
At the Law Offices of Alexander M. Gurevich PC, we strive to get the best results for our clients.  Some of the things that set us apart are:
To each client, we provide individualized support.
Unlike some other lawyers who handle car accidents, truck accidents and motorcycle accidents, each case is handled by a lawyer and not legal assistants. The legal assistants only take care of administrative matters.
We always keep our clients informed of their rights and the case progress.
Contact us now and we will put our resources together in an effort to get the maximum compensation to which you are entitled.
WHAT WE ARE EXPERT AT
Legal Practice Areas
Automobile Accidents
Bicycle Accidents
Boat Accidents
Bus Accidents
Complex Regional Pain Syndrome
Dog Bites
Motorcycle Accidents
Trucking Accidents
CONTACT AN EXPERIENCED PERSONAL INJURY ATTORNEY AS SOON AS POSSIBLE
If you are hurt in an accident, it is important to contact an experienced personal injury attorney as soon as possible. Witnesses and evidence disappear quickly, and the law limits the amount of time you have to pursue claims against insurers and the people at fault. At the Law Offices of Alexander M. Gurevich, we will work hard to maximize the compensation for your harms and losses.
CALL US FOR A FREE CONSULTATION
If you or a loved one is injured in a vehicle accident or other type of accident, please contact us for a free consultation so we can put our resources to work for you.
There are no up-front fees and you pay for our services only if we recover compensation for you. In addition to fluency in English, we speak Spanish and Russian!